8 Qualities of an Excellent Blog Post
Posted on October 12, 2017
As a senior writer here at CCA, I'm a blog-post-writing machine. I'm talking blogs on blogs on blogs. Even right now, I'm writing a blog post.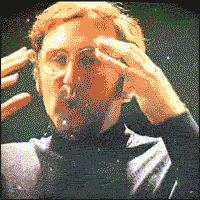 OK, it's not really that mind-blowing. It's my job, and I love it, and I like to think I'm pretty good at it. The writing staff here—which includes my pals and colleagues Ashley Previte and Melissa Fiorenza—is pretty passionate about writing great posts. Because here's the thing about content marketing: When it's done right, you're really contributing to the wealth of great information out there on the Web. We're not junking up people's worlds with keyword farms and bad ads. We care about what we write and that helps us write good stories, provide useful information, and help people find what they're looking for.
So the three of us got together to jot down a few of the qualities we associate with great post-writing. Here's what we came up with.
1. Use outside sources.
Whether that means exclusive quotes on the topic you're writing about, or crediting/linking external websites, sourced posts show legitimacy, research, and that you've done you're homework.
2. Find an angle to be passionate about.
Not everything you write about is going to be your hobby horse. Whether you're writing about an upcoming Open House or the unveiling of a new dormitory, find the bit of info about your topic that "sparks joy," to steal from Marie Kondo. Think about how exciting the idea of a new dorm will be for students or how great your first-year turnout is for Open Houses, giving prospective students a real chance to get to know the students at your school. Really feel your subject.
 3. A clear point.
Be sure to stay on track with the point you've set out to make. Everything in the blog should help support that point. Don't meander. Don't take a winding route. Go for the kill. K.I.S.S. = Keep It Simple, Stupid. (As it were.)
4. A glistening sheen.
Copy-edit to be sure what you've written reads well, then proofread the hell out of it. Leave no Oxford comma undropped.
5. A call to action.
Without a call to action, all the awesome content, beautiful structure, sparkling grammar, internal links, etc., are worthless. Tell the reader what you want them to do next. They're waiting for it!
6. An awesome photo.
Not a cheesy stock photo, but a conceptual image or a just a thumb-stopping, high-quality image that loads quickly and looks beautiful.
7. Formatting.
A long-scroll block of text with no subheds, or bullets, or numbers, or just anything that breaks up the copy = borrrrrring.
8. Tone.
Keep it snappy! Pretend you're in the room with your reader. How would you talk to her? What kind of language do you use when you're explaining something to a friend or a colleague? Try to mirror that. We're immersed in Twitter and Facebook these days—nobody's making time to read formal, stuffy text. Have fun with it, and be creative!
Want us to be your blog-writing brass? Hit us up! We'll tell you all about what we do here.
[hs-cta id="33429a01-b437-4c54-a655-954d7d63b884″]